The UCLA Activist-in-Residence Program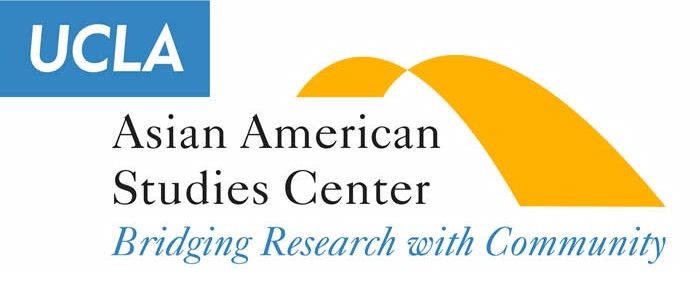 With a shared commitment to advance democracy through research and alliances with civil rights organizations and progressive social movements, the UCLA Asian American Studies Center and the Institute on Inequality and Democracy at UCLA Luskin partner annually to offer UCLA's Activist-in-Residence Program. Click here for more information on how to apply.
Our organizations recognize that the work of social change is demanding. It is our objective to help sustain the activists, artists, and public intellectuals involved in this work through the UCLA Activist-in-Residence program.  We believe this collaboration will help strengthen the infrastructure of social transformation by providing leaders/activists with the time and space to recharge and to reflect upon a complex challenge facing their communities, while also allowing UCLA students to develop or strengthen their own commitment to social justice.
Specifically, the goals of this program are to:
Provide artists, community activists and public intellectuals the opportunity to explore or study a complex issue and perhaps to imagine new approaches or scholarship that will improve the lives of people in their community.
Increase the participation of progressive thought leaders, shapers, and shakers 1) at every level of government 2) in nonprofit organizations and 3) in groups that influence public policy and grassroots organizing.
Encourage collaborative teaching and learning communities that create new models of public scholarship and engagement for students. For example, developing narratives that intersect the personal with political empowerment and link students' lives to broader social processes, thereby "turning the university inside out.
Manuel Criollo, an activist and community organizer with over 20 years of experience in Los Angeles County, has been on the community frontlines building and leading the Bus Riders Union at the Labor/Community Strategy Center.
Over the past 10 years, Criollo has led campaigns to end punitive school discipline and criminalization policies and practices in Los Angeles public schools. Through member and leader education, Criollo has recruited hundreds of working class grassroots leaders. His organizing work has led to the 95% reduction of citations and tickets to students for minor offenses during the 2015–2016 academic school year. Criollo says, "I want to focus on consolidating, disseminating and expanding our understanding of the punishment, security and policing apparatuses in LA schools and school policing broadly."
During his residency, Criollo researched and documented the formation of the Los Angeles School Police Department, creating a timeline of community struggles against school policing, and organizing an organizers exchange on UCLA's campus.
---
The Asian American Studies Center (AASC) Activist Fellow, Yvonne Yen Liu is the cofounder and research director of the Solidarity Research Center, a worker self-directed nonprofit that advances solidarity economies. Over the last decade, she has authored participatory research projects on alternative economic practices in partnership with low-wage service worker, migrant farmworker, incarcerated worker, and indigenous communities. Her research has led to the $15 minimum wage increase in Los Angeles, a $5.9 billion boost for over 720,000 low wage workers. Her work also contributed towards the decriminalization of street vending, a $504 million industry plied by 50,000 microbusinesses on the streets of Los Angeles. She serves on the board of the United States Solidarity Economy Network and co-convened a cohort of Asian American community-based organizations who are building worker cooperatives to increase community wealth and to empower their members.
"This fellowship will provide me with the opportunity to deepen a participatory research project aimed at lifting up the history and contemporary practice of solidarity economies by Asian American grassroots communities," said Liu. As part of her fellowship, Liu explored the history of solidarity economies in the Asian American immigrant and refugee experience, to found lessons from past economies, based on mutual aid and cooperation, to guide future community economic development and forge collective economic agency.
We will post more information about the 2019 Activist-in-Residence Program in the coming months.
FELLOW PROFILES
Funmilola Fagbamila, an activist and community organizer with more than eight years of experience in Los Angeles County, was the 2017 Irvine Fellow on Urban Life. She has been an organizer with Black Lives Matter since its inception, centering its work on policing, mass incarceration, and the overall physical health and wellness in poor black and brown communities. As the Arts and Culture Director for Black Lives Matter Los Angeles, Ms. Fagbamila's work sits at the intersection of blackness and freedom. While she was a graduate student in UCLA's African American Studies Department, Ms. Fagbamila also worked with a number of campus and community groups, primarily organizing around student rights, promoting faculty and student solidarity, and hosting educational events on the increased privatization of public education in California.
Ms. Fagbamila explains that her "scholarship explores the complexity of black identity and ideological posturing in the context of Western world." During her residency Ms. Fagbamila planned not only to produce a curriculum and host campus workshops regarding inter-ideological communication and intracommunal difference but also complete her stage play, The Intersection, based on engagement across ideological communities. You can learn more about Funmilola Fagbamila's work here.
---
The Asian American Studies Center (AASC) Activist Fellow, Lisa Hasegawa, served as the Executive Director of the National Coalition for Asian Pacific American Development (CAPACD) for the past 15 years and recently stepped down in December 2016. Prior to National CAPACD, she was the Community Liaison of the White House Initiative on Asian Americans Pacific Islanders at the end of the Clinton Administration. For her entire career, she has worked at the intersections of civil and human rights, housing, health and community organizing. Lisa is committed to leveraging her cross-disciplinary networks across the country for UCLA students, faculty, and larger community. Having returned to the AASC as the Activist in Residence was a homecoming for her. While she was an undergraduate at UCLA, she started her career in community activism through an AASC internship at the Asian Pacific Health Care Venture.
"We are on the brink of a very challenging period for Asian Americans Pacific Islanders, undocumented immigrants, communities of color, low-income and queer communities," said Lisa Hasegawa. She continued, "I look forward to facilitating lively dialogue and concerted action amongst networks of activists, advocates and practitioners, together with students and faculty."
As part of her fellowship, Hasegawa documented achievements and challenges faced during the Obama Administration. Additionally, she engaged students, faculty and community activists in dialogue about how strategies may have fallen short, and took stock of policies that can be strengthened, preserved or defended.