The Institute on Inequality and Democracy advances radical democracy in an unequal world through research, critical thought, and alliances with social movements and racial justice activism. We analyze and transform the divides and dispossessions of our times, in the university and in our cities, across global South and global North.
In 1903, W.E.B. Du Bois wrote that "the function of the university is not simply to teach breadwinning, or to furnish teachers for the public schools, or to be a centre of polite society; it is, above all, to be the organ of that adjustment between real life and the growing knowledge of life, an adjustment which forms the secret of civilization."  For Du Bois, the problem of the 20th century was "the problem of the color-line." It is knowledge of the color-line, and action against it, that formed his life's work, both in the university and in the world.
Drawing inspiration from Du Bois and other black radical and postcolonial thinkers, the Institute on Inequality and Democracy at UCLA Luskin aims to understand and transform the divides and dispossessions, the color-lines, of the 21st century. At a time of unprecedented income inequality in the United States, we join the growing effort for rigorous analysis of the processes through which such inequality has been produced, that recognizes the corrosive effects of the warehousing of wealth and power on civic life, and that seeks to undo such inequality through new frameworks of redistribution and democratic politics.
In such work, we think across North and South. Instead of the United States as the intellectual pivot of our work, we forge lines of inquiry that take serious notice of the postcolonial world, notably democracies shaped by the claims and demands of poor majorities. Drawing on ideas and practices produced in the unequal cities of India, Brazil, and South Africa, we return to the North Atlantic to examine and dismantle economic austerity and entrenched segregation.
Our research, theory, and pedagogy are produced in the context of resurgent right-wing nationalism, both in the United States and in many other parts of the world. In the age of Trumpism, we have renewed our commitment to challenge white racial domination and build black and brown power.
The University of California is an especially propitious home for our institute. Like liberal democracy itself, the public university at once bears the promise of inclusion and manifests the persistence of exclusion.  The public university has an intimate relationship with the "real life" of which Du Bois wrote, and we believe that this intimacy generates a responsibility for public affairs and an impulse to educate a next generation for whom citizenry is not an enclave of privilege but rather shared and collective existence amidst difference.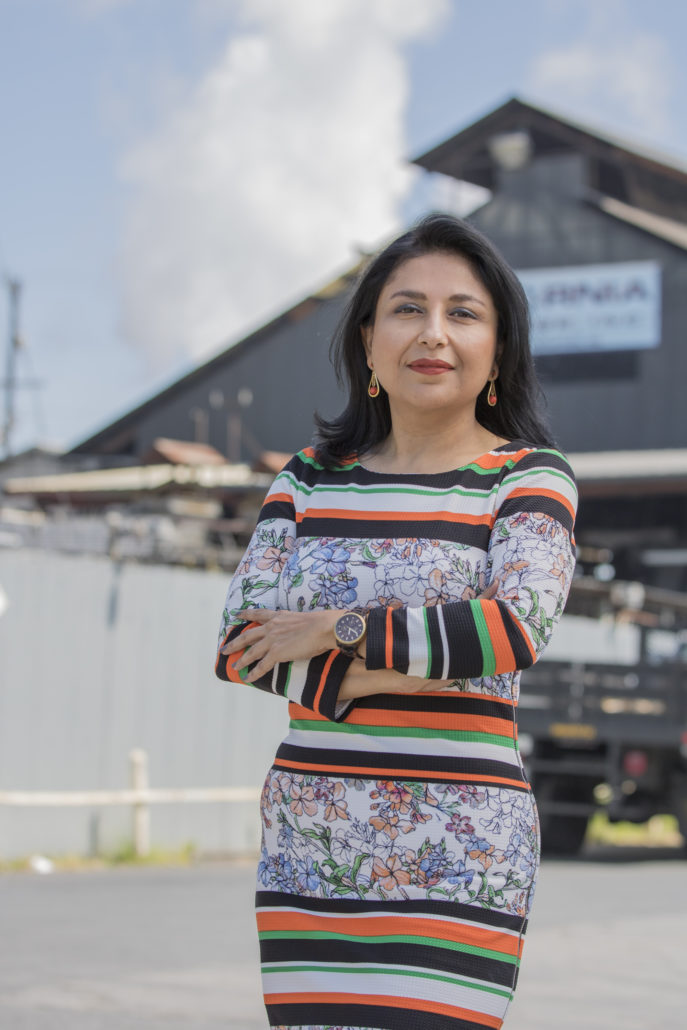 Email: ananya@luskin.ucla.edu
Twitter: @ananyaUCLA
Bio
Ananya Roy is Professor of Urban Planning, Social Welfare and Geography and inaugural Director of the Institute on Inequality and Democracy at UCLA Luskin. She holds The Meyer and Renee Luskin Chair in Inequality and Democracy. Previously she was on the faculty at the University of California, Berkeley, where she founded and played a leadership role in several academic programs including those concerned with poverty research and poverty action.
Ananya's research and scholarship has a determined focus on poverty and inequality and lies in four domains: how the urban poor in cities from Kolkata to Chicago face and fight eviction, foreclosure, and displacement; how global financialization, working in varied realms from microfinance to real-estate speculation, creates new markets in debt and risk; how the efforts to manage and govern the problem of poverty reveal the contradictions and limits of liberal democracy; how economic prosperity and aspiration in the global South is creating new potentialities for programs of human development and social welfare.
Ananya is the recipient of several awards including the Paul Davidoff book award, which recognizes scholarship that advances social justice, for Poverty Capital: Microfinance and the Making of Development (Routledge, 2010); the Distinguished Teaching Award, the highest teaching recognition that the University of California, Berkeley bestows on its faculty; and the Excellence in Achievement award of the Cal Alumni Association, a lifetime achievement award which celebrates her contributions to the University of California and public sphere.
Hannah Appel
Associate Faculty Director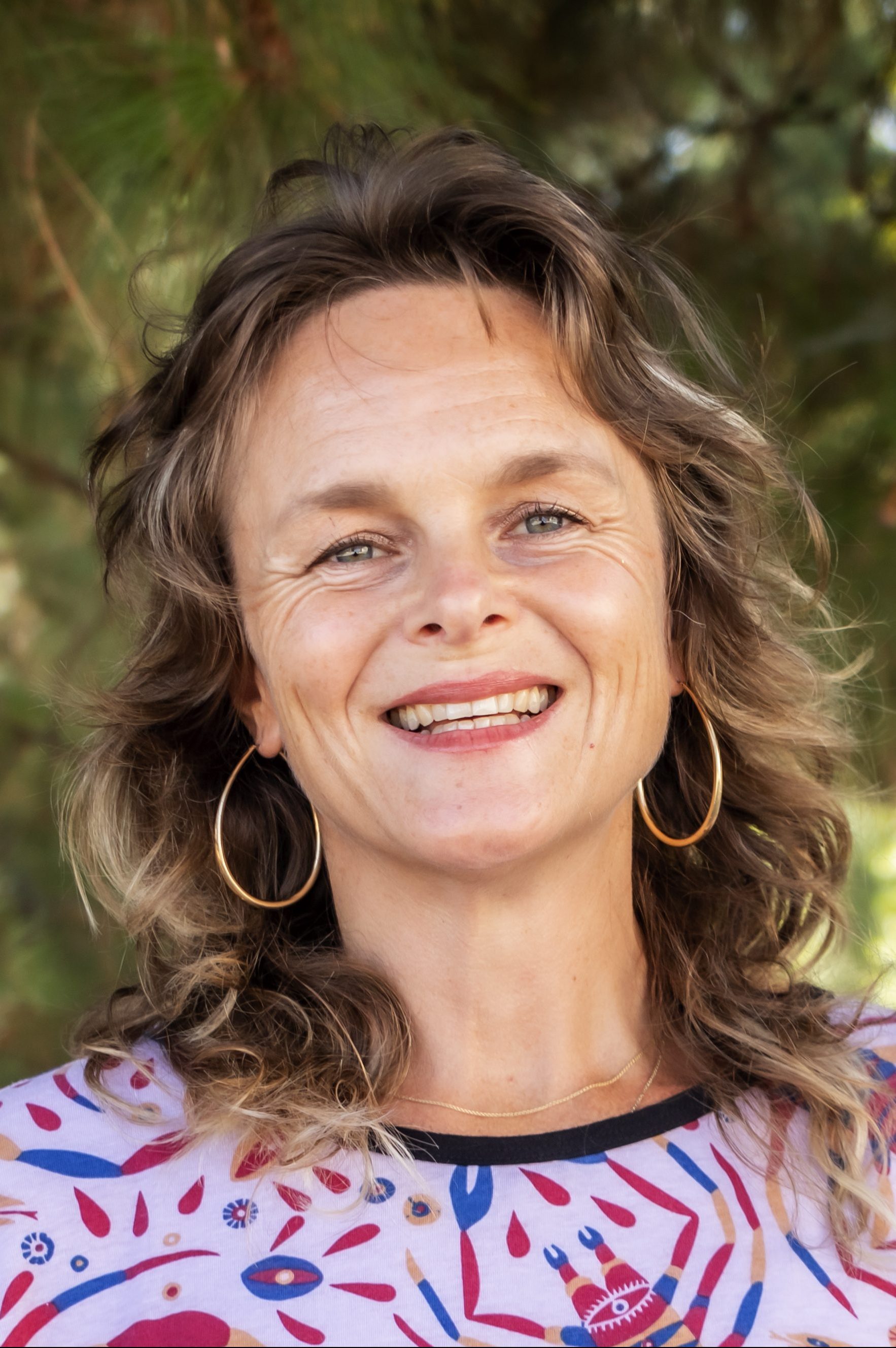 Bio
Hannah Appel is Assistant Professor of Anthropology and Global Studies and Assistant Faculty Director of the Institute on Inequality and Democracy at UCLA.
Hannah's research and teaching focus on the daily life of capitalism, from the private sector in Africa to the relationship between financialization and household debt in the United States. Rather than assuming the scale or effects of transnational capitalist practices, Hannah takes global capitalism itself as an ethnographic object—what is it, and how could it be otherwise? In addition to publications on the global oil industry, infrastructure as an object of critical theory, and Occupy Wall Street, Hannah's first book – The Licit Life of Capitalism: US Oil in Equatorial Guinea – explores the offshore, contracts, infrastructures, "the" economy as forms that facilitate diverse capitalist projects around the world. These forms and processes constitute the licit life of capitalism, and they take shape within the raced and gendered histories of colonialism, empire, and white supremacy out of which capitalism emerged. Hannah is at work on a second long-term project on African owned and capitalized banks and financial institutions on the continent.
With a deep commitment to the economic imagination, the future of finance, and the power of social movements, Hannah is also a founding member and organizer of the Debt Collective. The Debt Collective works to build debtors unions through an emancipatory activation of household debt under finance capitalism: What if mass indebtedness is not simply a liability, but also a potential collective asset or leverage point in the fight to enact the new and radical economic forms we need? The Debt Collective's first debtors' unions has won over $1 billion dollars in debt discharge for for-profit college student debtors, and Hannah is excited to continue this line of research and action under the auspices of The Future of Finance at the Institute on Inequality and Democracy at UCLA.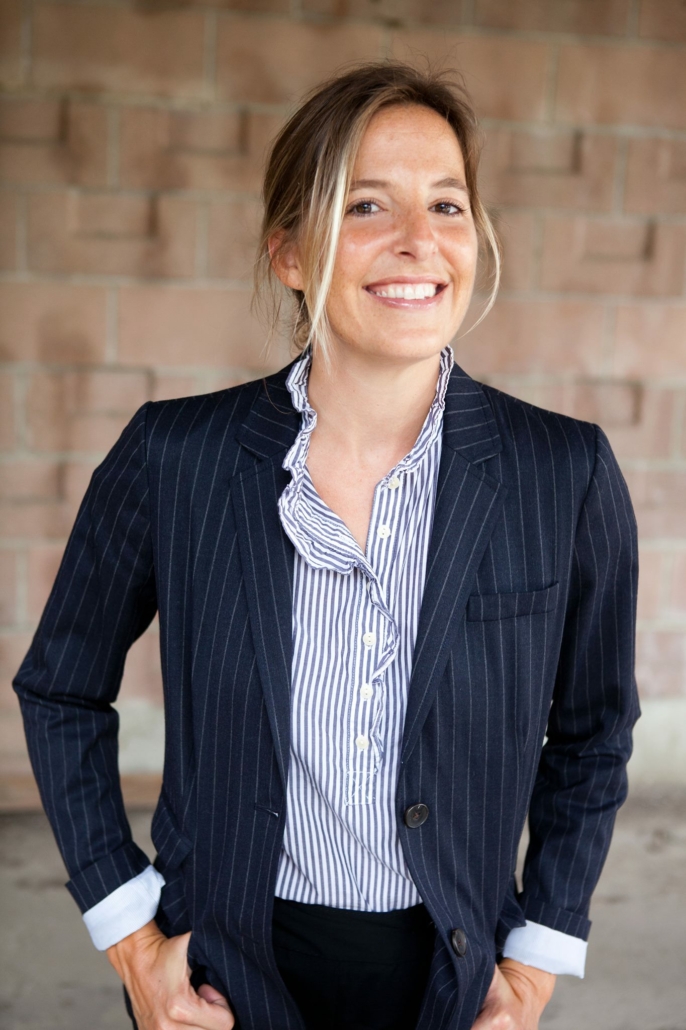 Email: mlemorande@luskin.ucla.edu
Phone: (310) 267-5403
Bio
Marisa Lemorande is Deputy Director of the Institute on Inequality and Democracy at UCLA Luskin. Marisa brings to the Institute many years of experience working with nonprofit, community, and cultural organizations concerned with social justice. By building robust alliances and developing effective communications and fundraising strategies, Marisa has shown leadership and creativity in supporting activists, artists, and scholars, both in Los Angeles and elsewhere in California. A graduate of UCLA, Marisa has served as Program Manager of the UCLA Center for Culture and Health. In this capacity, she managed large federally funded projects, including one of the most diverse and successful programs the NIH has supported over a 25-year grant cycle. Most recently, Marisa held the position of Director of Alumni Relations and Social Media for the UCLA Luskin School of Public Affairs. In this role, she implemented a dramatic expansion of the school's alumni networks and led the most successful crowdfunding campaign in UCLA's history. Marisa joins the Institute with a sharp analysis of socio-spatial inequality and a passion for community outreach, public scholarship, and policy advocacy. 
Cristina Barrera
Research & Community Programs Administrator
Email: cbarrera@luskin.ucla.edu
Phone: (310) 267-5401
Bio
Cristina graduated from UCLA where she double majored in English and Chicana/o Studies and minored in Labor and Workplace Studies. As a student, she helped produce the book project Undocumented and Unafraid at the UCLA Labor Center. She has years of experience working on legislation and marketing efforts for a City of Los Angeles Councilmember. Most recently, she served as a writer and editor for a nationally distributed magazine. Cristina has worked with several nonprofits on issues ranging from poverty and community development to health care and education and was a founding member of Youth Speak Collective, an organization serving the Northeast San Fernando Valley.
Hilary Malson
Graduate Student Researcher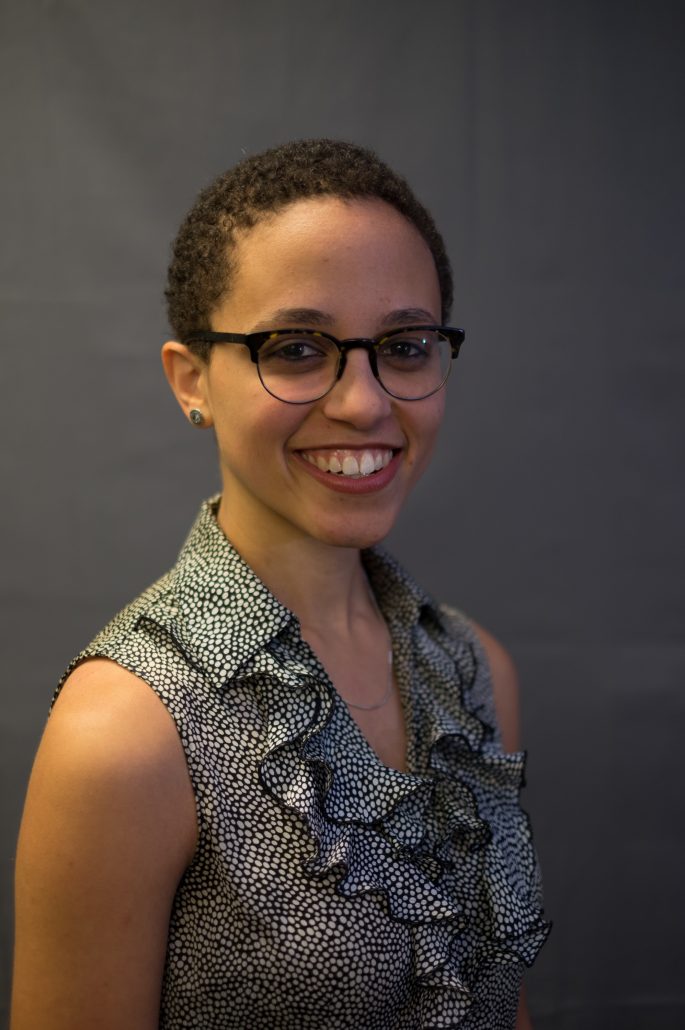 Email: hmalson@ucla.edu
Dept: Urban Planning
Bio
Hilary Malson is an urban geographer and planning scholar who studies race, space, and community development in American exurbs. In her current research, she draws from the wider fields of diaspora studies and black geographies to explore how scattered black and brown communities navigate the expanded regional geographies of everyday life.
Hilary has worked at the intersection of community development and public history for the past decade. She has conducted original research, written exhibit scripts, and developed digital content for an array of public audiences and community-based organizations, including: the Smithsonian Institution's Anacostia Community Museum, the Urban Humanities Initiative, the Library Company of Philadelphia, and the National Trust for Historic Preservation.
Here in Los Angeles, Hilary has worked in solidarity with the Los Angeles Center for Community Law and Action, the Thomas Mann House, and a host of scholar activists in the local fight for housing justice. From documenting and amplifying the work of community organizers, to coordinating coalition-building conferences, she has worked on the ground to support the local movement to build tenant power.
Hilary is currently a PhD student in Urban Planning at UCLA, a Graduate Student Researcher with the Institute on Inequality and Democracy, and a Fellow at Monument Lab. She holds a BA in the Growth and Structure of Cities from Haverford College and a MSc in Urbanization and Development from the London School of Economics, where she earned the dissertation prize for her research on insurgent planning and spatial politics in a majority-minority Virginia suburb.
Pamela Stephens
Graduate Student Researcher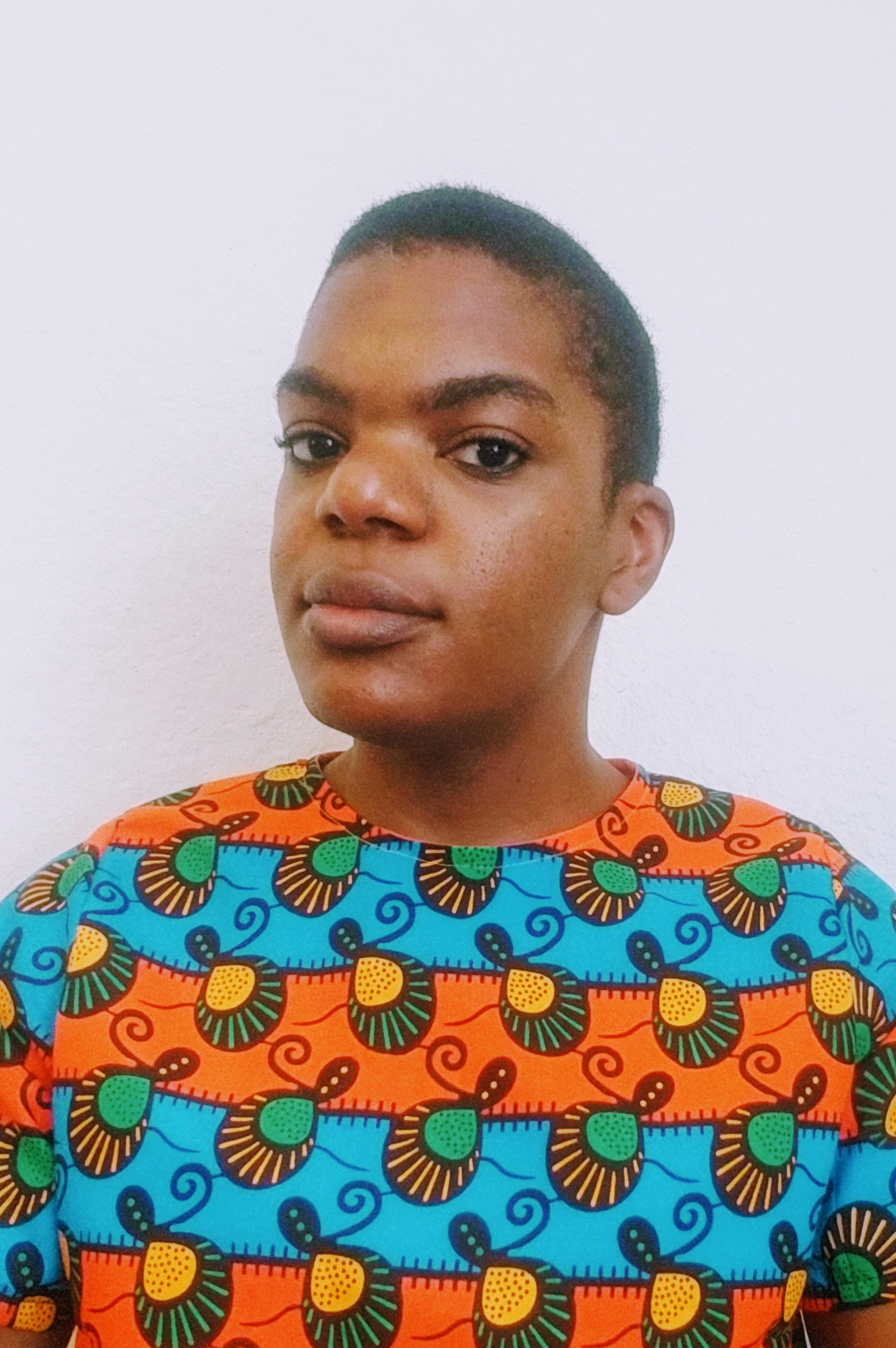 Email: pamstphns@gmail.com
Dept: Urban Planning
Bio
Pamela Stephens is a doctoral student in Urban Planning at UCLA and a Graduate Student Researcher with the Institute on Inequality and Democracy. She also works with the Ralph J. Bunche Center for African American Studies. Her doctoral studies and research center on the ways in which urban planning practices have contributed to the construction of racialized spaces and the concomitant practices amongst Black communities to build and maintain power within them. She is particularly interested in how this plays out in the multicultural context of Los Angeles, where the Black population is declining in number and becoming more dispersed throughout the region.
Prior to pursuing her doctoral studies, she has contributed to community-based and social justice-oriented organizations in a research capacity. While she worked across a myriad of topics, she has focused broadly on the intersections between racial and economic equity – particularly while working at the USC Program for Environmental and Regional Equity's partnership with PolicyLink on the National Equity Atlas. She also focused more specifically on the changing demographic landscape of South Los Angeles, contributing to the popular report Roots|Raices: Latino Engagement, Place Identities, and Shared Futures in South Los Angeles published through the Center for the Study of Immigrant Integration at USC and Push and Pull: A Fight for Race and Representation at the Polls produced with Strategic Concepts in Organizing and Policy Education (SCOPE).
Pamela holds a Master's degree in Urban and Regional Planning from UCLA and a Bachelor's degree in Urban Studies from the University of California, Berkeley.
The Institute on Inequality and Democracy at UCLA Luskin acknowledges the Gabrielino/Tongva peoples as the traditional land caretakers of Tovaangar (the Los Angeles basin and So. Channel Islands). As a land grant institution, we pay our respects to the Honuukvetam (Ancestors), 'Ahiihirom (Elders) and 'eyoohiinkem (our relatives/relations) past, present and emerging.
Click on the linked words to hear the pronunciation for the Tongva-language words.