Poverty, Interrupted serves as a platform for public scholarship on poverty, inequality, and poverty action. Launched at a historical moment of acute inequalities across and within the global North and global South, the series foregrounds research, analysis, and theory that interrupt mainstream frames of wealth and poverty. In doing so, it presents established and emerging scholars and activists with new pedagogies and practices of inhabiting and transforming an unequal world, while at the same time interrogating how poverty has emerged as the dominant analytic for reflecting on social differences.
Editors
Ananya Roy
Luskin School of Public Affairs, University of California, Los Angeles
Clare Talwalker
International and Area Studies, University of California, Berkeley
Editorial Board
Vincanne Adams
Medical Anthropology, University of California, San Francisco
Alain de Janvry
Agricultural & Resource Economics, University of California, Berkeley
Victoria Lawson
Geography, University of Washington, Seattle
Bill Maurer
Anthropology, University of California, Irvine
Raka Ray
Sociology, University of California, Berkeley
Eric Sheppard
Geography, University of California, Los Angeles
Laura Tyson
Business Administration and Economics, University of California, Berkeley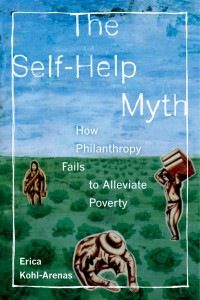 Erica Kohl-Arenas
Can philanthropy alleviate inequality? Do antipoverty programs work on the ground? In this eye-opening analysis, Erica Kohl-Arenas bores deeply into how these issues play out in California's Central Valley, which is one of the wealthiest agricultural production regions in the world and also home to the poorest people in the United States.
Through the lens of a provocative set of case studies, The Self-Help Myth reveals how philanthropy maintains systems of inequality by attracting attention to the behavior of poor people while shifting the focus away from structural inequities and relationships of power that produce poverty. In Fresno County, for example, which has a $5.6 billion-plus agricultural industry, migrant farm workers depend heavily on food banks, religious organizations, and family networks to feed and clothe their families. Foundation professionals espouse well-intentioned, hopeful strategies to improve the lives of the poor. These strategies contain specific ideas—in philanthropy terminology, "theories of change"— that rely on traditional American ideals of individualism and hard work, such as self-help, civic participation, and mutual prosperity. But when used in partnership with well-defined limits around what foundations will and will not fund, these ideals become fuzzy concepts promoting professional and institutional behaviors that leave relationships of poverty and inequality untouched.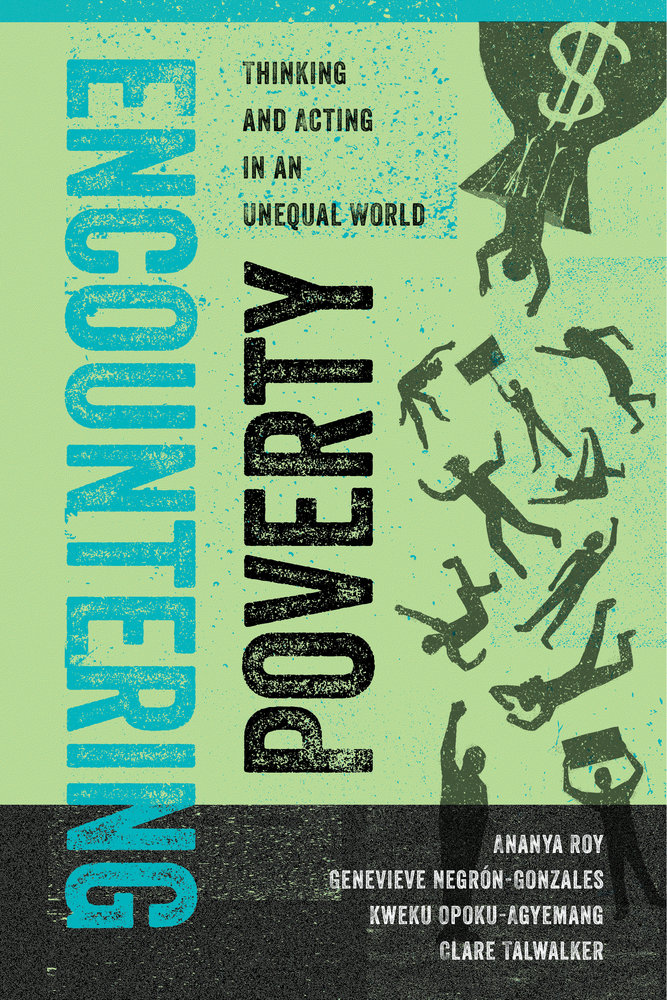 Ananya Roy (Author), Genevieve Negrón-Gonzales (Author), Kweku Opoku-Agyemang (Author), Clare Talwalker (Author)
Encountering Poverty challenges mainstream frameworks of global poverty by going beyond the claims that poverty is a problem that can be solved through economic resources or technological interventions. By focusing on the power and privilege that underpin persistent impoverishment and using tools of critical analysis and pedagogy, the authors explore the opportunities for and limits of poverty action in the current moment. Encountering Poverty invites students, educators, activists, and development professionals to think and act against inequality by foregrounding, rather than sidestepping, the long history of development and the ethical dilemmas of poverty action today