We invite you to join us at "From the Frontlines of Justice" at Ackerman Ballroom, UCLA, 5–7:30 p.m., on January 18, 2017.
On the evening of #J18,  to mark the presidential inauguration, we will gather at UCLA to celebrate ongoing struggles for social justice and to affirm their urgent relevance in the face of this current national and global moment.
To inspire and guide us will be the following speakers and artists:
Patrisse Cullors, Co-Founder of #BLACKLIVESMATTER, Founder & Board Member of Dignity and Power Now, UCLA Alumna
Jeff Chang, Author of "We Gon' Be Alright: Notes on Race and Resegregation" and Executive Director, the Institute for Diversity in the Arts, Stanford University
Erika L. Sánchez, Author of poetry collection "Lessons on Expulsion" and the novel "I Am Not Your Perfect Mexican Daughter"
Peter Sellars, Distinguished professor in World Arts and Cultures/Dance, UCLA; opera, theater and festival director
Ilse Escobar, Migrant, muxer, and activist born in Mexico and organizer in Los Angeles
Bryonn Bain, Artist/activist, prison abolitionist professor developing UCLA's prison education program, creator of "Lyrics From Lockdown"
Maya Jupiter, Hip-hop artist, songwriter, co-founder of Artivist Entertainment
We hope to see you at Ackerman Ballroom on the evening of January 18. We also invite you to attend other #J18 events and classrooms throughout the day or to organize one that day or on another date. If you do, please register your program here so that we may create a record of our collective efforts.
Slide 2: Featured Speakers and Artists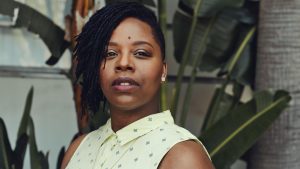 Patrisse Cullors is a artist, organizer, and freedom fighter living and working in Los Angeles, CA. Internationally known as the co-founder of Black Lives Matter, Patrisse is also the founder and a board member of Los Angeles based organizationDignity and Power Now, and the director for truth and reinvestment at the Ella Baker Center for Human Rights. She is also active in many other social justice organizations including Black Organizing for Leadership and Dignity.
A self-described wife of Harriet Tubman, Patrisse Cullors has always been traveling on the path to freedom. Growing up with several of her loved ones experiencing incarceration and brutality at the hands of the state and coming out as queer at an early age, she has since worked tirelessly promoting law enforcement accountability across the world while focusing on addressing trauma and building on the resilience and health of the communities most affected.
When Patrisse was 16-years-old she came out as queer and moved out of her home in the Valley. She formed close connections with other young, queer, woman who were dealing with the challenges of poverty and being Black and Brown in the USA. At 22-years-old Patrisse was recognized for her work as a transformative organizer by receiving the Mario Savio Young Activist Award. A Fulbright Scholarshiprecipient, Patrisse received her degree in religion and philosophy from the University of California, Los Angeles in 2012. That same year she curated her first performance art piece that fearlessly addressed the violence of incarceration,STAINED: An Intimate Portrayal of State Violence. Touring that performance lead to the formation of the Coalition to End Sheriff Violence and eventually her non-profit Dignity and Power Now, both of whom have achieved several victories for the abolitionist movement including the formation of Los Angeles' first civilian oversight commission over the Los Angeles County Sheriff's Department. In the summer of 2013 fueled by the acquittal granted to George Zimmerman after his murder of Trayvon Martin, Patrisse co-founded a global movement with a hashtag. Black Lives Matter has since grown to an international organization with dozens of chapters and thousands of determined activists fighting anti-Black racism world-wide. In 2014 Patrisse completed a fellowship at the Arcus Center for Social Justice Leadership where she prepared and led a think tank on state and vigilante violence for the Without Borders Conference. There she produced and directed a theatrical piece titled POWER: From the Mouths of the Occupied. In 2015 Patrisse was named a NAACP History Maker, a finalist for The Advocate's Person of the Year, and was invited to the White House. Since then she and other activists have been disrupting presidential debates demanding the candidates address the Black state of emergency.
Patrisse will continue to create, organize, and shut it down until all Black lives matter.
Slide 3: Featured Speakers and Artists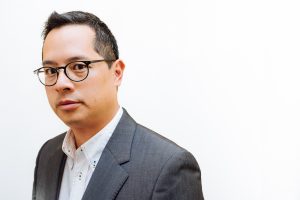 Jeff Chang has written extensively on culture, politics, the arts, and music.
His first book, Can't Stop Won't Stop: A History of the Hip-Hop Generation, garnered many honors, including the American Book Award and the Asian American Literary Award. He edited the book, Total Chaos: The Art and Aesthetics of Hip-Hop.
Who We Be: The Colorization of America (St. Martin's Press) was released on October 2014, to critical acclaim. It was published in paperback in January 2016 under the new title, Who We Be: A Cultural History of Race in Post Civil Rights America (Picador).
His latest book, We Gon' Be Alright: Notes On Race and Resegregation (Picador), was published in September 2016 on Picador. His next project is a biography of Bruce Lee (Little, Brown).
Jeff has been a USA Ford Fellow in Literature. He was named by The Utne Reader as one of "50 Visionaries Who Are Changing Your World," by KQED as an Asian Pacific American Local Hero, and by the Yerba Buena Center for The Arts to its 2016 YBCA 100 list of those "shaping the future of American culture."
He has also been a winner of the North Star News Prize, and the Popular Culture Association/American Culture Association's Ray & Pat Browne Award for Best Single Work by One or More Authors in Popular Culture and American Culture.
With H. Samy Alim, he received the St. Clair Drake Teaching Award at Stanford University.
Jeff co-founded CultureStr/ke and ColorLines. He has written for The Guardian, Slate, the New York Times, The Nation, the San Francisco Chronicle, The Believer, Foreign Policy, N+1, Mother Jones, Salon, Buzzfeed, and Medium, among many others.
Born and raised in Honolulu, Hawai'i, he is a graduate of 'Iolani School, the University of California at Berkeley, and the University of California at Los Angeles.
He serves as the Executive Director of the Institute for Diversity in the Arts at Stanford University.
Slide 4: Featured Speakers and Artists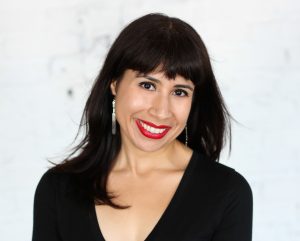 Erika L. Sánchez is the author of poetry collection Lessons on Expulsion and the novel I Am Not Your Perfect Mexican Daughter. 
Erika L. Sánchez is the daughter of Mexican immigrants. A poet, novelist, and essayist living in Chicago, her debut poetry collection, Lessons on Expulsion, is forthcoming from Graywolf in July 2017, and her debut young adult novel, I Am Not Your Perfect Mexican Daughter, will be published by Knopf Books for Young Readers, scheduled for fall 2017.
Erika grew up in the Mexican working class town of Cicero, Illinois, which borders the city's southwest side. In fact, her childhood apartment was so close to Chicago that she could hit it with her shoe if she flung it out the window. (Maybe she tried this, maybe she didn't.)
As a daughter of undocumented Mexican immigrants, Erika has always been determined to defy borders of any kind. And, not surprisingly, her clothes perpetually smelled of fried tortillas when she was a child. Her role model was—and continues to be—Lisa Simpson. As a result, she was a young and sometimes overbearing (but in a cute way?) feminist and overachiever. Ever since she was a 12-year-old nerd in giant bifocals, she's dreamt of becoming a successful writer.
Erika graduated Phi Beta Kappa and Magna Cum Laude from the University of Illinois at Chicago, then went onto Madrid, Spain on a Fulbright Scholarship. There, she wrote poems late into the night, taught English at a secondary school, and ate a medley of delicious cured meats. After her scholarship, Erika moved to Albuquerque, New Mexico where she received an MFA in Creative Writing from the University of New Mexico. She did not love Albuquerque but was pleased with the clear skies and ample parking. She graduated with distinction.
Since graduate school, Erika has received a CantoMundo Fellowship, Bread Loaf Scholarship, and the 2013 "Discovery"/Boston Review Prize. Most recently, Erika was awarded a Ruth Lilly and Dorothy Sargent Rosenberg Poetry Fellowship from The Poetry Foundation.
Erika's strange and vivid poems have appeared or are forthcoming in many prestigious literary journals, including Pleiades, Hunger Mountain, Crab Orchard Review, Hayden's Ferry Review, Ostrich Review, Copper Nickel, Vinyl Poetry, Guernica, diode, Boston Review, ESPN.com, the Paris Review, Gulf Coast, and POETRY Magazine. Her poetry has also been featured on "Latino USA" on NPR and published in Please Excuse This Poem: 100 New Poems for the Next Generation (Viking 2015).
In the fall of 2014, the Guild Complex of Chicago invited Erika and four other writers to participate in Kapittel, the International Festival of Literature and Freedom of Speech in Stavanger, Norway where she met incredible exiled writers from around the world and ate pickled fish for breakfast.
From 2012-2015 Erika was the sex and love advice columnist for Cosmopolitan for Latinas. She loves giving women feminist, sex positive advice. And no, she is not the "Latina Carrie Bradshaw." Seriously, please don't call her that. Erika has also contributed to a variety of top tier publications, such as The Guardian, NBC News, Rolling Stone, Al Jazeera, Truthout, Salon, BuzzFeed, Cosmopolitan, Jezebel, Kirkus Reviews, and The Huffington Post. Her articles have been republished all around the world and have been translated into several languages. She has been profiled by NBC News and has appeared on National Public Radio on many occasions. Her essay, "Crying in the Bathroom," is forthcoming in the anthology Double Bind: Women on Ambition (Liveright 2017), which includes work by Roxane Gay, Molly Ringwald, and Ayana Mathis.
Erika is fluent in Spanish, Spanglish, and "cat." She volunteers her time as a senior leader for young women in a lay Buddhist organization, and in addition to her journalism and creative writing, she works as an independent consultant focused on social justice, particularly sexual health and reproductive rights. She has a socially awkward cat who is named after the two best Simones in history—Nina and de Beauvoir. Simone does not live up to her name (she's not very bright), but she's adorable and sweet, which is good enough.
Erika is represented by the wonderful literary agent, Michelle Brower, and is currently working on a collection of personal essays.
Slide 5: Featured Speakers and Artists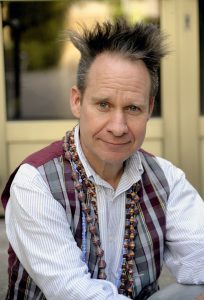 Peter Sellars has gained international renown for his groundbreaking and transformative interpretations of artistic masterpieces and for collaborative projects with an extraordinary range of creative artists. He has staged operas at the Dutch National Opera, English National Opera, Lyric Opera of Chicago, Opéra National de Paris, Salzburg Festival, and San Francisco Opera, among others.
He has collaborated on the creation of many works with composer John Adams, including Nixon in China, The Death of Klinghoffer, El Niño, Doctor Atomic, A Flowering Tree, and The Gospel According to the Other Mary. Inspired by the compositions of Kaija Saariaho, Sellars has guided the creation of productions of her work that have expanded the repertoire of modern opera.
Recent projects include concert stagings of Pélleas et Melisande with the Berlin Philharmonic and the London Symphony Orchestras, the staging of Kaija Saariaho's new opera Only the Sound Remains in Amsterdam, and a revival of his production of Oedipus Rex/Symphony of Psalms in Aix-en-Provence with Esa-Pekka Salonen. Sellars served as the Music Director of the 2016 Ojai Music Festival. In 2015 Sellars collaborated with flex dance pioneer Reggie Gray and a group of 21 dancers from the New York City flex community to create Flexn, a powerful work confronting issues of social injustice in America which was presented in Europe, at the prestigious dance festival Jacob's Pillow, and at Dartmouth College during the summer of 2016.
Upcoming projects in 2017 include productions of La Clemenza di Tito at the Salzburg Festival and the premiere of John Adams' new opera Girls of the Golden West at the San Francisco Opera.
Sellars has led several major arts festivals, including the 1990 and 1993 Los Angeles Festivals and the 2002 Adelaide Arts Festival. In 2006 he was Artistic Director of New Crowned Hope, a month-long festival in Vienna for which he invited artists from diverse cultural backgrounds to create new work in the fields of music, theater, dance, film, the visual arts and architecture for the celebration of Mozart's 250th birth anniversary.
He is a Distinguished Professor in the Department of World Arts and Cultures at UCLA, a resident curator of the Telluride Film Festival, and was a Mentor for the Rolex Arts Initiative. Sellars is the recipient of a MacArthur Fellowship, the Erasmus Prize for contributions to European culture, the Gish Prize, and is a member of the American Academy of Arts and Sciences. In 2014 he was awarded the prestigious Polar Music Prize and named Artist of the Year by Musical America.
Slide 6: Featured Speakers and Artists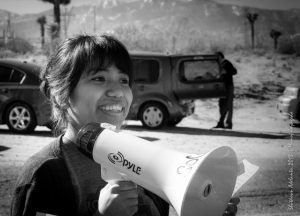 Ilse Escobar was born in Tlalnepantla, Mexico. Ilse learned to organize with other youth in college with IDEAS at UCLA and after graduation with Dream Team Los Angeles. As part of the immigrant youth movement, Ilse witnessed the power of undocumented, immigrant people to assert their rights to defy unjust laws. She has worked for the Miguel Contreras Foundation to develop social justice curriculum to organize students and immigrant families. Currently, Ilse is a Parent/Community Organizer at United Teachers Los Angeles (UTLA). At UTLA, Ilse works to create organizing structures at school sites that bring together parents, educators, students, and surrounding community to defend and fight for public education.
Slide 7: Featured Speakers and Artists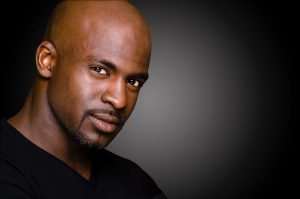 Bryonn Bain is Brooklyn's own prison activist, actor, author, hip hop theater innovator and spoken word poetry champion.  Wrongfully incarcerated during his second year at Harvard Law School, Bain was featured on 60 Minutes after writing Walking While Black: The Bill of Rights for Black Men — which received the largest reader response in the history of The Village Voice.  Described by Cornel West as an artist who "…speaks his truth with a  power we desperately need to hear," Bain's work as a BET host won awards for the critically acclaimed talk show My Two Cents. 
His internationally acclaimed, multimedia production Lyrics From Lockdown (directed by Gina Belafonte) is a one-man show weaving together hip hop theater, spoken word poetry, blues, comedy, calypso and classical music to tell his unbelievable story of racial profiling and unjustified imprisonment.  Having its world premiere at Harlem's National Black Theatre (executive produced by Harry Belafonte), Bain plays 40 characters in this tour de force production which has been featured at The Apollo Theater, Carnegie Hall, Lincoln Center, the New Jersey Performing Arts Center, The Actor's Gang Theater, The Grammy Museum, and sold-out on three continents worldwide.
Author of the New York Times celebrated The Prophet Returns: A Hip Hop Generation Remix of a Classic, Bain's second book, The Ugly Side of Beautiful: Rethinking Race and Prisons in America is published by Third World Press with a foreword by Mumia Abu-Jamal and introduction by Lani Guinier.   Bain's newest book Fish & Bread/Pescado y Pan, is a bilingual hip hop-inspired children's book illustrated by his 13 year old son and 9 year old godson, and published by Brown Girls Books.
Bryonn's music, poetry and videos are available on Life After Lockdown: The Digital Mixtape executive produced by legendary hip hop DJ Kool Herc.  After developing courses linking RIkers Island correctional facility with Columbia University, and teaching the first hip hop and spoken word course at Harvard University, Bain launched the Prison Education Program at NYU to offer college in New York prisons.
A faculty member of the Justice Work Group and advisor of its graduate programs at BJN Juvenile Hall, Bain is developing UCLA's Prison Education Program at the oldest maximum security prison for women in California.  Bringing arts, activism and education to prisons for over 25 years, his courses on hip hop, theater, spoken word poetry, police abuse and the prison crisis continue to impact youth at Rikers Island, Boys Town Detention Center, Luzira Prison in Uganda, and those incarcerated at Sing Sing.
Slide 8: Featured Speakers and Artists
Maya Jupiter
The Chicana From Down Under.
Born in La Paz, Mexico to a Mexican Father and Turkish Mother, Maya grew up in Sydney, Australia. It was in Sydney's Western Suburbs where she first fell in love with Hip Hop.
Maya's love of writing rhymes helped her express her fear, pain, joy and hope as a teenager and later on she realized the power music held in using it as a tool to make a positive difference in her community.
It is with this ideal that she co-founded Artivist Entertainment, an entertainment company committed to creating and supporting art and music that inspires positive social change alongside Quetzal Flores, Veronica Gonzales, Alberto Lopez and Aloe Blacc.
Maya has released two solo albums, the latest created with Quetzal Flores and Martha Gonzalez of Grammy Award winning, EastLos rock band Quetzal and her husband, singer/songwriter Aloe Blacc. The album is inspired by Son Jarocho and stays true to Maya's love of hip hop, dancehall and soul, made up almost entirely of live instrumentation, including Mexican harp, tarima and jarana. Her lyrics are powerful, vibrant, and uplifting.
Maya's first album 'Today' debuted in 2003 on Mother Tongues, the first label dedicated solely to women in hip-hop. She later performed with Latin Jazz band Son Veneno, formed a group called Foreign Heights, presented and produced several hip-hop radio shows including the national 'triple j's hip hop show' and her own 'Black Beans, Brown Rice' Radio show on www.radiosombra.org and was a VJ for Channel [V] Australia.
Maya's Artivism began in her early twenties when she facilitated Hip Hop workshops with at-risk youth in Sydney's south and west, teaching young people how to write, record and perform songs. In 2012 she was an official Ambassador for 'The Line campaign,' an Australian government anti-violence initiative.
In Los Angeles she volunteered as a mentor with Peace Over Violence's Youth Over Violence Summer Institute, facilitating a song writing and recording internship around songs that discussed healthy relationships. Since 2014, she has been a spokesperson for their Denim Day Campaign bringing awareness to Sexual Violence and was recognised with the Voice Over Violence Humanitarian Award.
Maya is on the advisory board and volunteers with Tiyya as a writing instructor for the Storytellers writing course dedicated to refugees and first and second generation immigrants of Los Angeles and she has co-facilitated a Youth Radio Internship at Radio Sombra, teaching high school students from Boyle Heights how to present and produce their own radio shows.
Currently Maya is writing new music produced by Quetzal Flores for an album to be released Spring 2017.
"Never Said Yes" focuses on University Campus Rape and talks about consent, proclaiming "I don't need to say no, cos I never said yes." The music video directed by Kimberly Bautista of Justice For My Sister, was used in the 2016 Denim Day Campaign.
Her new music video "Madre Tierra" (Mother Earth) is a song that demonstrates how women mirror the Earth in beauty and strength but also in the power of her wrath. "Madre Tierra" interrogates women's varied roles in the home, the public sphere, on political levels and all the ways we shape social political culture, drawing on various historical references of women who have had significant impact on the world and in critical thought.
The next video will be "Crumble" a song that addresses the school to prison pipeline and the prison industrial complex.
Maya Jupiter is a true ARTIVIST.
Slide 9: From the Frontlines of Justice