Urban Color-Lines
Inaugurating the Institute on Inequality and Democracy at UCLA Luskin
0
Weeks
0
Days
0
Hours
0
Minutes
0
Seconds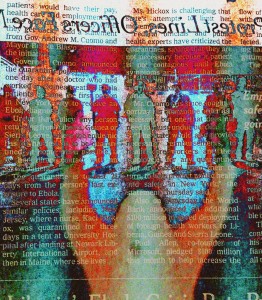 Cities manifest the inequalities of our times. From the dispossessions wrought by neoliberal policy and global finance to the divides maintained by long histories of redlining and racial quarantine, the color-lines of the 20th century endure and evolve.  But it is in unequal cities that a powerful story is unfolding: that of worldwide struggles to resist evictions and foreclosures and to craft a politics of spatial justice in the face of repeated banishment. Connecting the South Side of Chicago with the Cape Flats of South Africa, linking ghetto and favela, scaling from local communities to the courtroom to the United Nations, thinking across the global South and global Los Angeles, these poor people's movements claim and enact democratic rights. Inspired by such action, we inaugurate the Institute on Inequality and Democracy at UCLA Luskin by convening research and critical thought to confront urban color-lines.  In doing so, we also seek to transform the global university, its canons of knowledge and its engagement with the lives and histories of subordinated peoples.
Urban Color-Lines Program
Thank you to all who were able to join us for the inauguration of the Institute on Inequality and Democracy at UCLA Luskin. We hope that, for you, Urban Color-Lines provoked critical thinking, discussion, and alliances. For those who were unable to make it, very soon, we will post video recordings of the sessions and hope you will return to our website. 
Most important, in the coming months, we look forward to sharing with everyone the research, public programs, and teaching promoted by the institute. 
We invite you to stay engaged with our work.
#ChallengeIneq